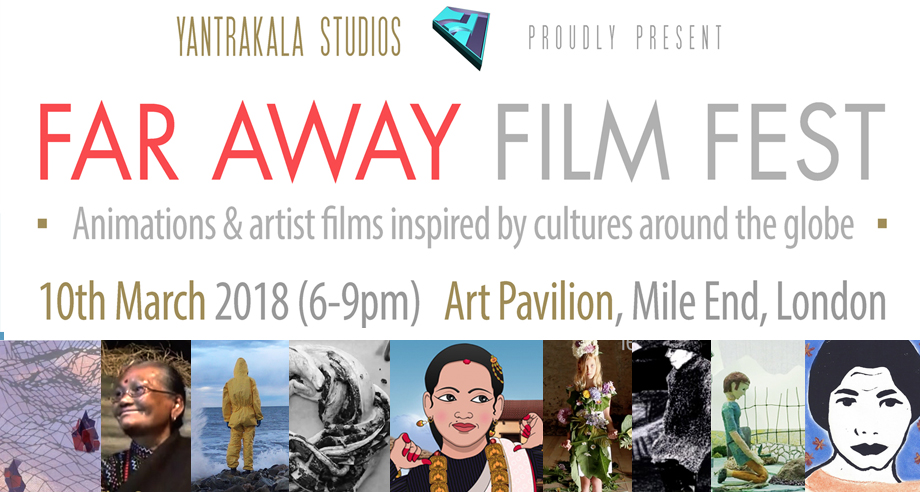 Far Away Film Fest is a show of animations and artist films inspired by culture around the globe. It is scheduled to be held in UK and Germany.
Download the official catalogue here.
UK Show: 10th March 2018 (6-9pm) at Art Pavilion, Mile End Park, London.
Event page: https://www.facebook.com/events/320157298505630
Germany Show: 23-34 May 2018 at Bad Oeynhausen, Germany
More information will be available near the date.