First Music Video of animated Movie 'Lakhay' Released
Music Video
On the request of Lakhay Guthi and Ranjitkar Samaaj, yantrakala's upcoming movie 'Majipa Lakhay' has been retitled as 'Lakhey'. The movie has been under production since 2016 and is slated for release in 2023. First song of the movie was premiered at the Page 3 People's Choice Awards on 16th April 2022 at Rastriya Nachghar, Kathmandu.
The video can be watched online here.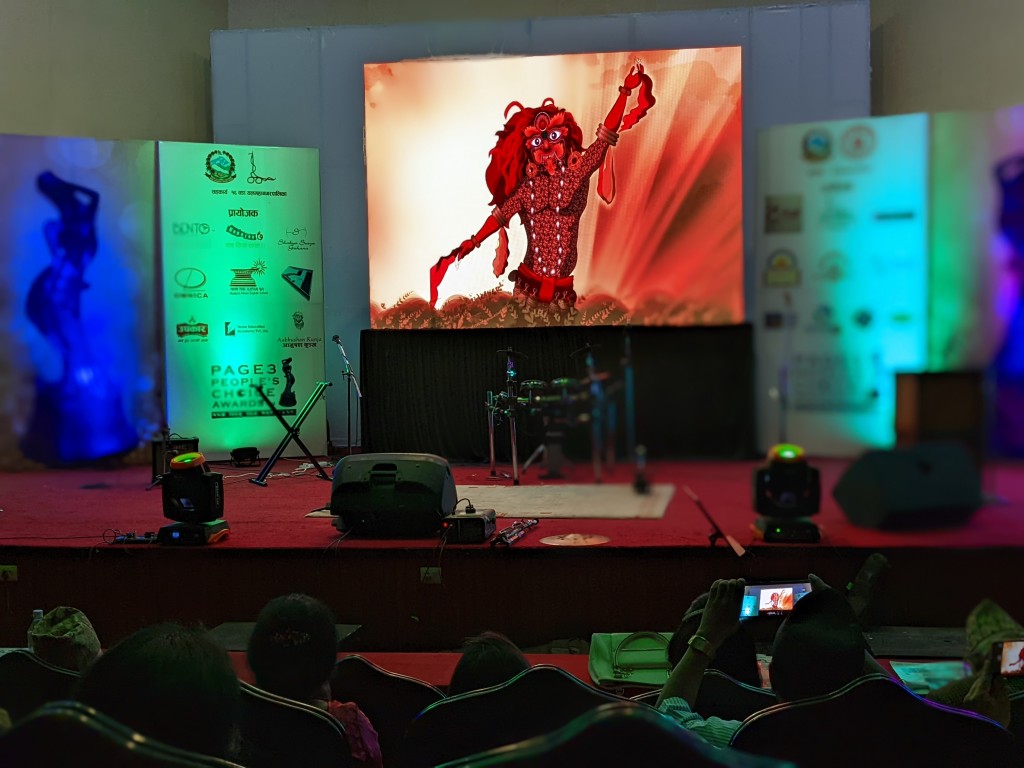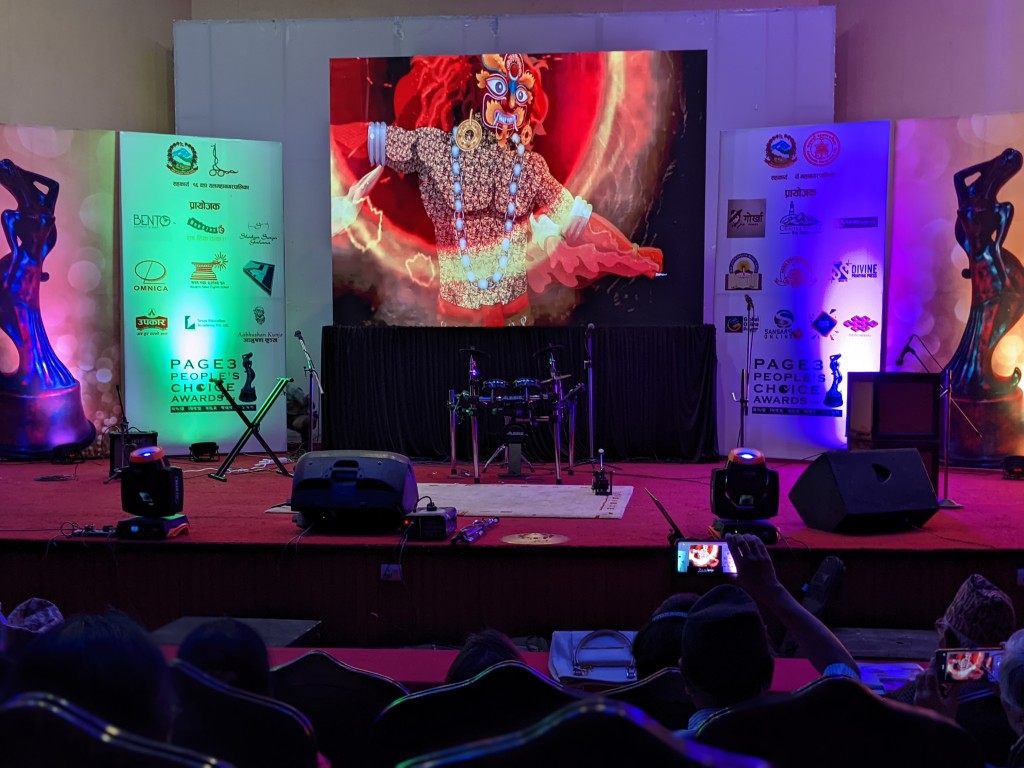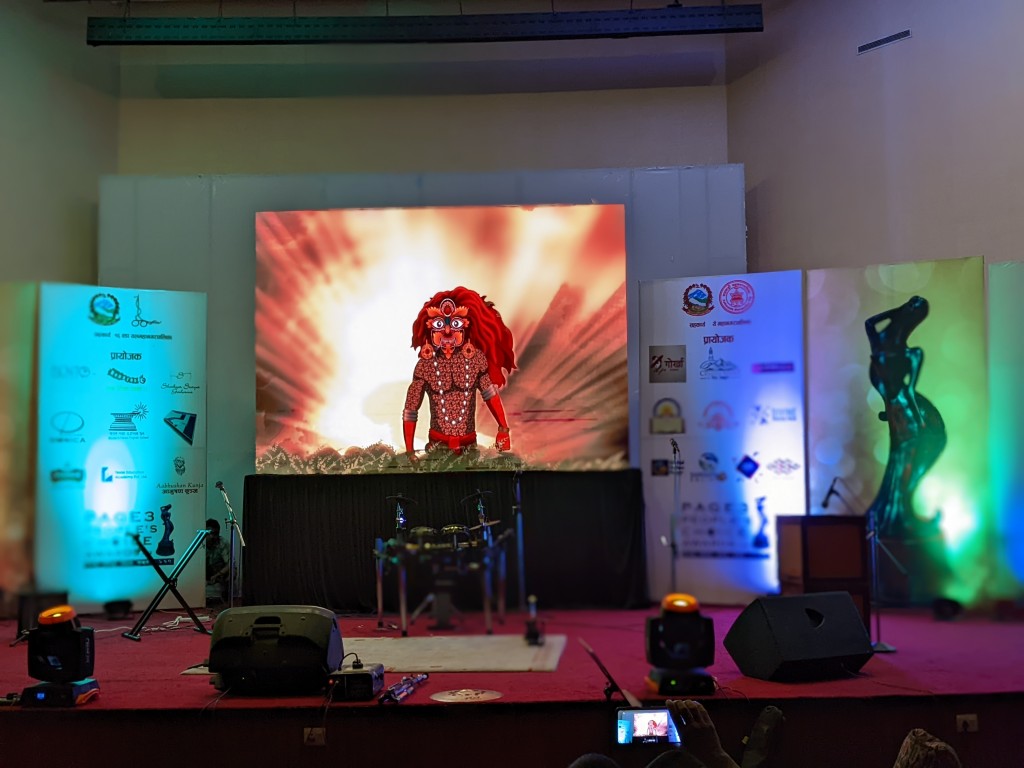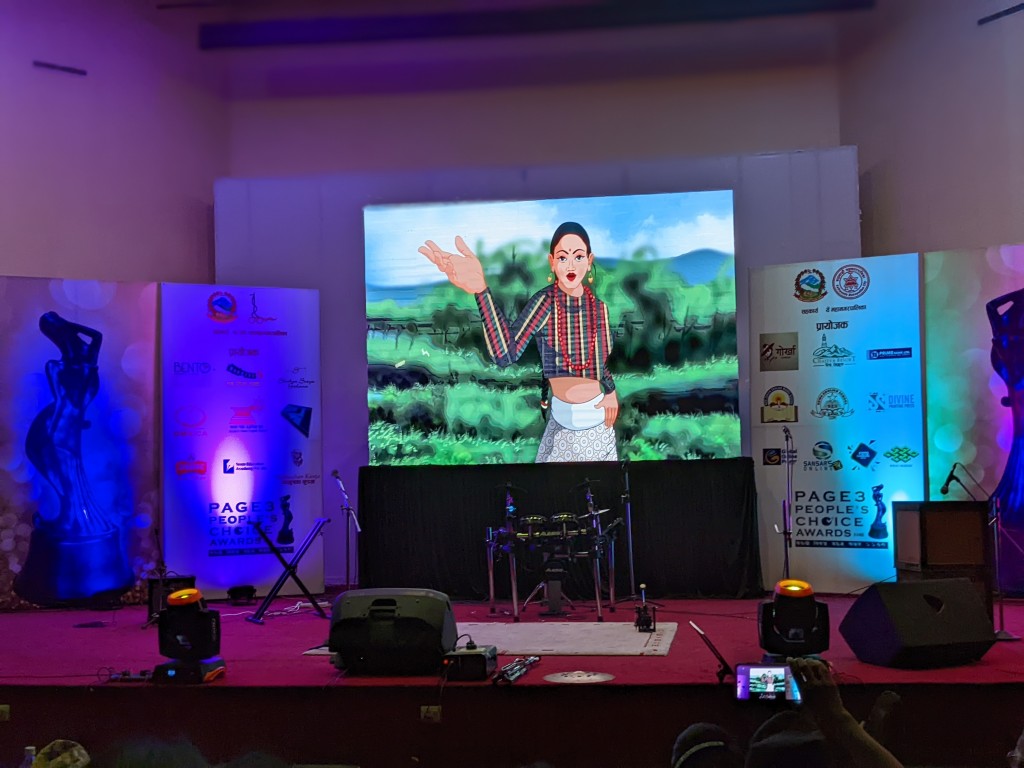 ---
Finding Rajamati
Online Game
"Finding Rajamati" is the first computer game playable in Nepalbhasa and Nepali languages. It is about a female character, which also sets it apart from most of the other games. In the game, players trace her journey over five locations including Ranjana script tuition, friend's house, restaurant, cinema hall and jatra, where she has dropped two ornaments each. Released on 27th March 2021, read more about the game here.
The game can be played at www.rajamati.yantrakala.com
Like the game's Facebook page here: www.facebook.com/rajamatigame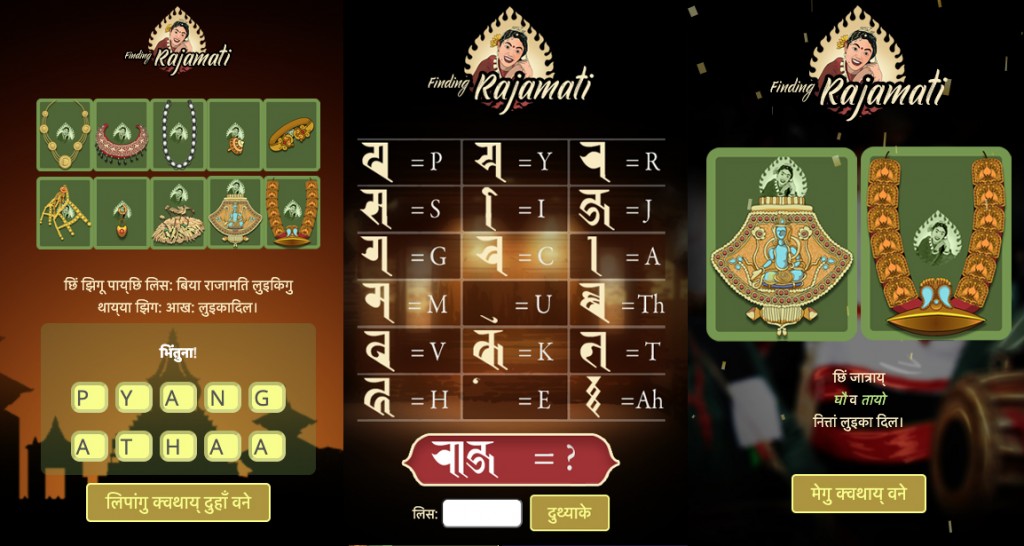 ---
Save Your Yomari
Online Game
On 15th December 2019, yantrakala's second game release was held at Yomari Punhi event organised by Pasa Puchah Guthi UK London, where the game was visited a total of 91 times. It was played 56 times, out of which Level 1 was passed 20 times. The highest score was by Hitakshi (210), then Ashwin (199), Evonne (143), Ria (122), Shaira (48) and Ananyaa (10). Average time spent by the kids in each session of the game was nearly 2 mins.
The game can be accessed at:
www.yomari.yantrakala.com
---
Nepal's first animated feature film, 2016. Read more here.
Nepalbhasha Version. Running length: 45 min.
---
The Legend of Shankhadhar –शंखधरको कथा (FULL MOVIE)
Nepal's first animated feature film, 2016. Read more here.
Nepali Version. Total Running length: 45 min.
Nepali Version – Part I
Nepali Version – Part II
---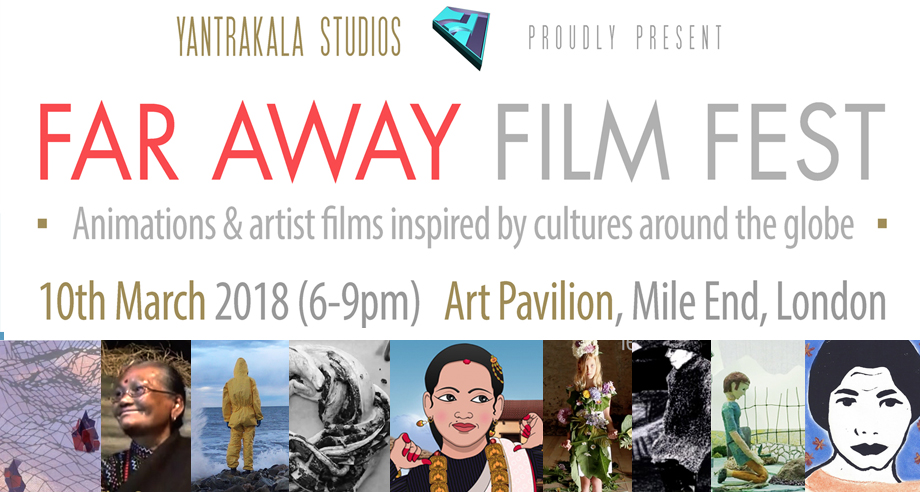 Far Away Film Fest is a show of animations and artist films inspired by culture around the globe. It is scheduled to be held in UK and Germany.
Download the official catalogue here.
UK Show: 10th March 2018 (6-9pm) at Art Pavilion, Mile End Park, London.
Event page: https://www.facebook.com/events/320157298505630
Germany Show: 23-34 May 2018 at Bad Oyenhausen, Germany
Photos from the event can be viewed here.
---
Teaser – "Majipa: Lakhay – मजिपा: लाखय्"
On 15 September 2017, a teaser video from yantrakala's upcoming animated feature film – "Majipa: Lakhay" (मजिपा: लाखय्) was released simultaneously in U.K. at SOAS University of London, and in Nepal at Microsoft Innovation centre Nepal, Kathmandu. Read more about it here.
---
Music video – The Legend of Shankhadhar : "शंखधरया बाखँ"
The first animated feature film of Nepal, The Legend of Shankhadhar is a bilingual (Nepalbhasha & Nepali) with English subtitles, and a biopic on Shankhadhar Shakhwa, an ordinary merchant from Kathmandu who cleared everyone's debt and started Nepal's original era, Nepal Samvat, on 20th October 879 AD. Read more about it here.